Hermitage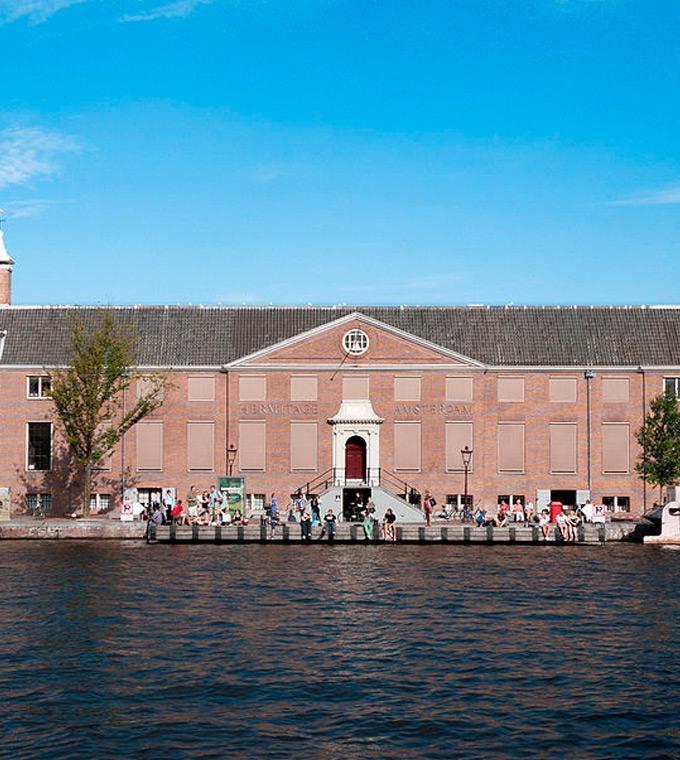 The Hermitage, Amsterdam is located on the banks of the Amstel canal. This former Hospital, with its 17th century wide courtyard and two large Horse Chestnut trees, provides an impressive setting for some splendid art exhibitions.
Exhibition: Portrait Gallery of the Golden Age
The exhibition Portrait Gallery of the Golden Age will open in Hermitage Amsterdam from 29 November 2014 until the end of 2016. The presentation features over thirty group portraits dating from the 17th century. These enormous paintings originate from the Amsterdam Museum and Rijksmuseum and are accompanied by other paintings and objects. Together they illustrate the story of collective citizenship that typifies the Netherlands. These "brothers and sisters" of the Night Watch are unique in the world and rarely seen due to their size. Thanks to a special partnership between the Amsterdam Museum, Rijksmuseum and Hermitage Amsterdam, these masterpieces will be visible to a large international audience.
Exhibition dates:

29 November 2014 – 31 December 2016
Location :
Hermitage Amsterdam Amstel 51 , Amsterdam .
Opening hours: daily from 10am to 5pm
Buy your ticket online and skip the line !

Tickets will be sent via e-mail!