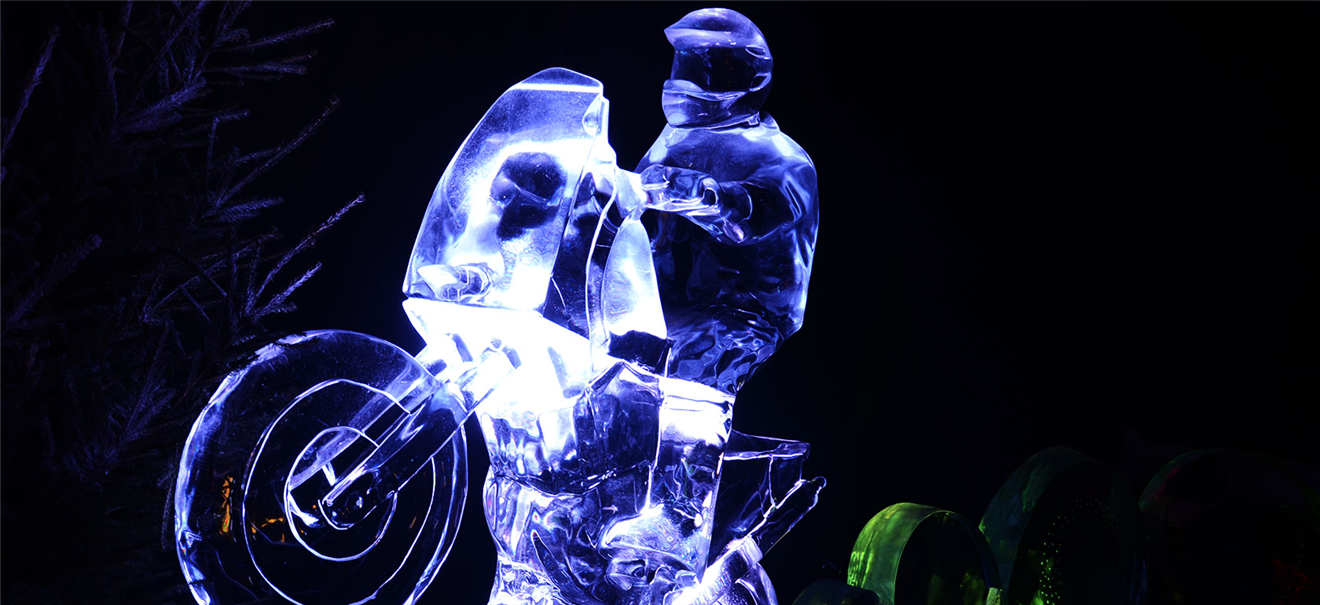 Dutch Ice Sculpture Festival
To product
Think Elvis, Prince, Disco, Musicals and huge music instruments and much more carved in ice. From November onwards more than 40 world famous ice sculpture artists will carve as much as 100 ice sculptures from 275,000 kilos of crystal clear ice and glistening snow.
Get all warmed up and ready to hit the ice sculptures and the low temperature. In order to preserve the ice sculptures, the temperature will be kept at minus 8-10 degrees Celsius! And well, that feels pretty cold. Make sure that you get dressed in warm clothes including gloves, socks and a hat. Once in the freezing cold, you will be grateful for this reminder.
Following the museum exhibition, you enter the huge freezing exhibition hall of 1,500 square meters. You will start your journey along recently deceased artists like Prince, David Bowie etc. You come across different kinds of music styles. It is difficult to imagine, but the artists have carved all this in ice and snow. Expect amazingly huge statues up to 6 meters tall. An extreme amount of creativity and craftsmanship from the ice sculpture artists together with special effects will overwhelm you with amazement and you will be stunningly surprised.
The ice, the freezing temperature, the lights, the music and the effects will take you to another world. You will gaze at the ice sculptures and be impressed by all the details you notice, the stories that are told coupled with the silence and the mystic and mysterious atmosphere of ice that is being exhaled at the festival.
In this ice sculpture exhibition, the ice and snow reveal and interpret music history. It just comes alive, whether it is pop music, classical music, medieval or the Eurovision Song Festival. The hall will be packed with music and of course ice and snow: a truly astounding experience.
The festival is open every day from 10 am until 7 pm!
Children younger than 4 are for free.