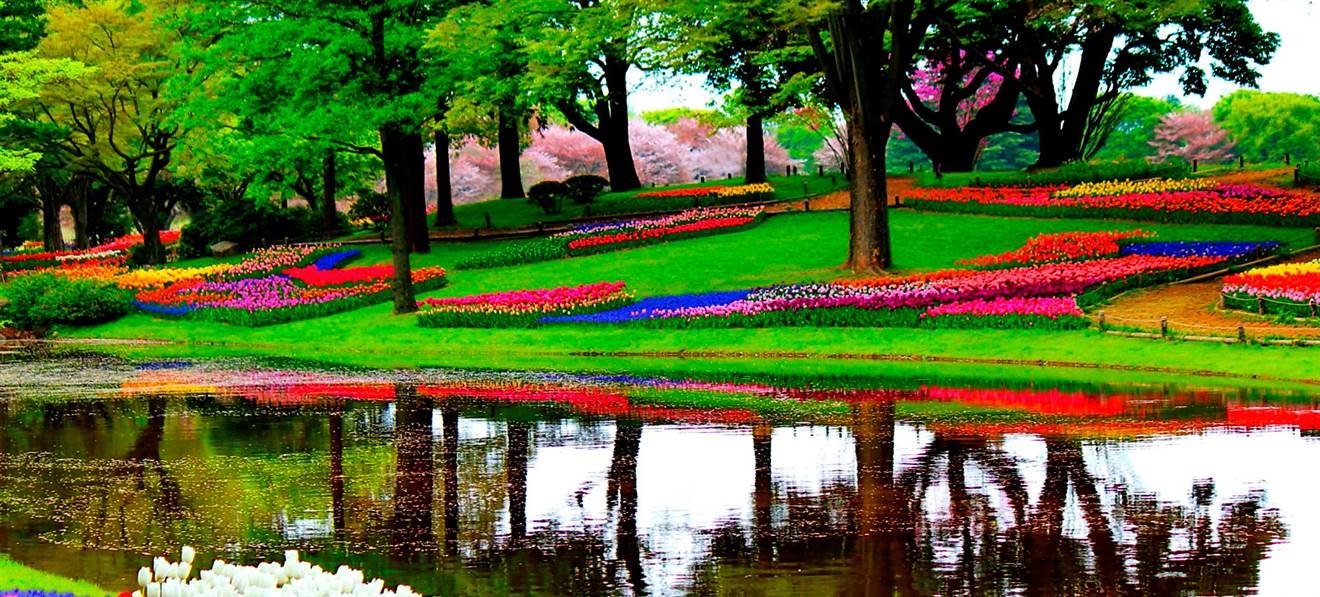 Keukenhof Gardens Tour from Amsterdam
To product
An unique day out among the flowers
Have you ever seen more than 7 million tulips, daffodils and hyacinths, all in bloom? Come to Keukenhof, the world's most beautiful spring garden. In addition to over 32 hectares of flowers, the spring garden offers 30 inspirational flower shows, 7 amazing inspirational gardens and 100 wonderful works of art.

Keukenhof is world-famous, truly unique, and has for over 60 years provided a wonderful decor to the most beautiful photographs. Leading media from the Netherlands and abroad have this year once again proclaimed Keukenhof one of the most popular destinations in the world.
Important: Because of the Flower Parade of the Bollenstreek at the 25th of April it is possible only to take the morning tour (9.00h) to avoid traffic jams. 
Let our luxury coach drive you to the Keukenhof and enjoy the 7 million bulbs. Step in and feel the spring!
Buy your tickets here and skip the line!
What's Included:
Transportation
Experienced guide
Entrance
Opening times:
In 2020 Keukenhof will be open from March 21st up until May 10th, daily from 8.00 a.m. until 19.30 p.m.
Duration:
5 hrs 

This tour is leaving from Central Station Amsterdam (find more details on your ticket)